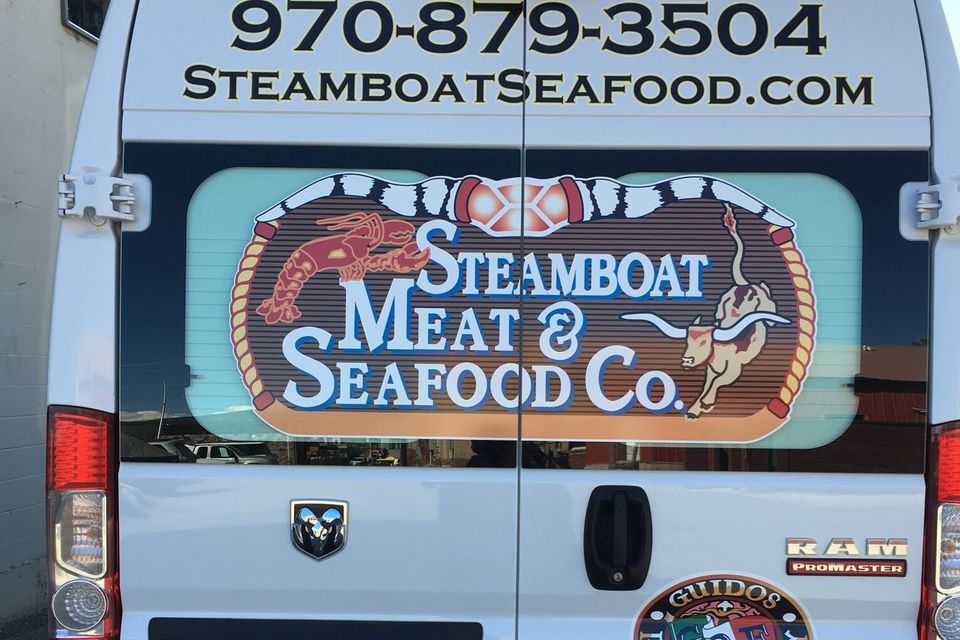 Steamboat Meat & Seafood Company, established in 1982, is both a USDA Inspected Facility and HACCP Certified Facility, providing the freshest seafood and healthiest meats to the Rocky Mountains. Thanks to family ties to east coast fish markets and a high standard of excellence, we continue to offer the freshest and most sustainable seafood access.

We are proud to offer our wholesale partners the listed items, often in-store and always for special orders, with refrigerated truck delivery available locally and to Eagle County, Summit County, Grand County, and parts of Wyoming and Denver.
Gourmet Jerky
 
Special Seasonal Flavors on Rotation
Stop by for this seasons selection!

Roasted Garlic
A healthy dose of roasted Garlic

Jalapeno Beef
Very hot, great Chile flavor

Teriyaki Beef
Sweet and subtle oriental flavor

Garlic & Pepper Beef
Oliver's original recipe

Colorado Beef
Mild beefy flavor
Firehouse Red Beef
Spicy-but not too hot. With ancho chili powder

Barbecue Beef
Sweet and Spicy! Grand Champion winner

Elk (farm raised Red Deer)
Thick and hearty. Made from flank steaks

Buffalo
True wild west! Mild Garlic and pepper


$7.50/ 4OZ FOR BEEF JERKY, ALL FLAVORS

$15.00/ 4OZ FOR GAME JERKY ALL FLAVORS
Gourmet whole muscle jerky made right here in Steamboat Springs! Flavored with fresh spices, and slowly hickory smoked.